Lekoch Air-laid Disposables Paper White with Gold Dots Napkins 50PCS
Description:

Product: Napkins
Color:  White with Gold Dots
Material: Original pulp
Quantity: 50 pcs/Box
Folded Size: 19cm x 19cm
Unfolded Size: 38cm x 38cm

Features:
Perfect Size: Use these versatile napkins anywhere from bars and restaurants to catered events and parties.
Napkin Folding: These napkins are very easy to fold any napkin styles to impress your friends or guests.

USE:

These Air-laid disposable White Better Than Linen Buffet towels are made from premium tissue and have a smooth cloth-like feeling. These disposable napkins come pre-folded square. Perfect for your catering business, restaurant, or cafe, this Choice napkin is a great value that doesn't compromise quality. Additionally, this versatile napkin can serve as an economical alternative to small plates, as it's great for snacks, desserts, and hors d'oeuvres at your special event or private party.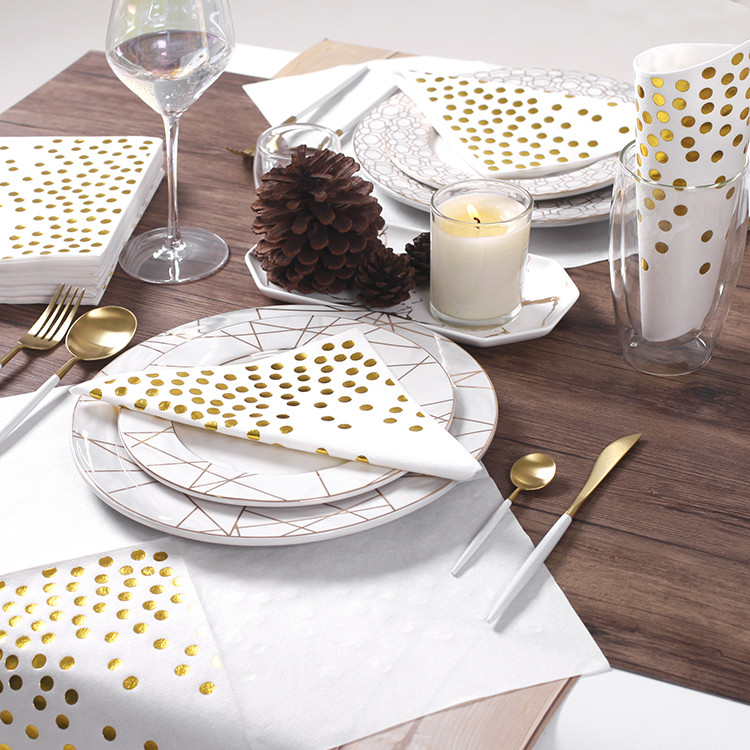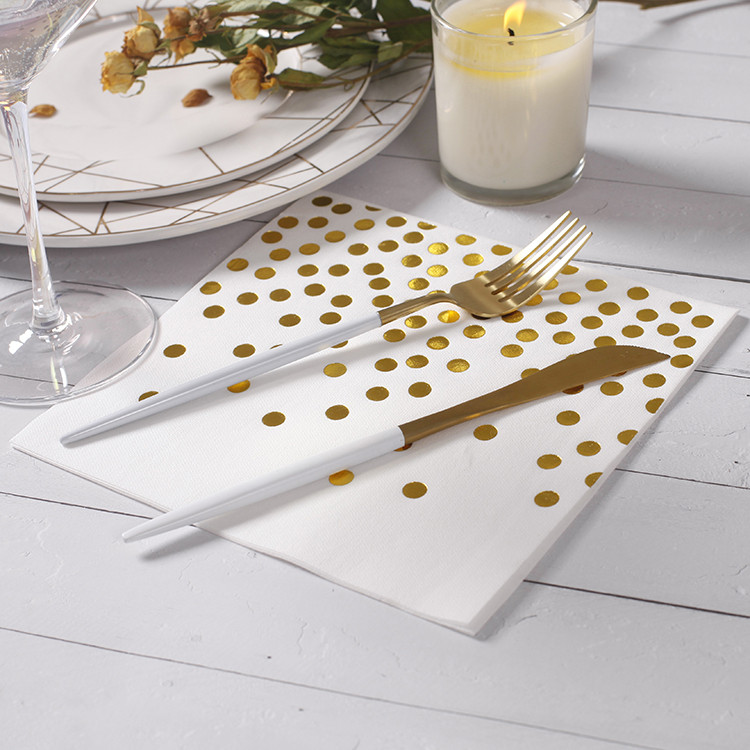 Please send your message to us